SHARE and WISH hosted a reception at Radisson Red in Glasgow on Wednesday 8th March to mark International Women's Day 2023.
Sponsored by Kingdom Housing Association, the event welcomed Divisional Commander Carol McGuire, Chief Superintendent in Dumfries & Galloway, to talk about her experience of rising through the ranks at Police Scotland.
Andrew Latto, director of HR, explained that Kingdom was very supportive of women.
"From my point of view, it's about organisations being supportive of each other," he said. "We set up a Women At Work group at Kingdom to provide a safe space for women to meet and talk and share their experiences. It's something we are very much behind."
Chief Superintendent McGuire, who grew up in Dumfries & Galloway, was introduced by Kirsty Wells, chair of WISH Scotland. Carol spoke of how she initially joined Strathclyde Police.
"I was in my mid-twenties and was still very independent-minded," she told the assembled audience. "I had to make the decision between where I grew up or the big city. I chose Strathclyde. But as I near the end of my career, the opportunity to join the force where I grew up was very special and important to me."
Carol spoke about how personal development and a constant love of learning was the driving force behind her trailblazing rise. "My motive wasn't to get promoted," she said.
"Everything I did in my career was around personal development. I was never very confident, so there was an aspect of 'hiding behind the uniform' so I could be "Officer Carol". As I grew more confident, I was able to show a bit more of myself. Throughout the entirety of my service, it has been about pushing myself out of my comfort zone."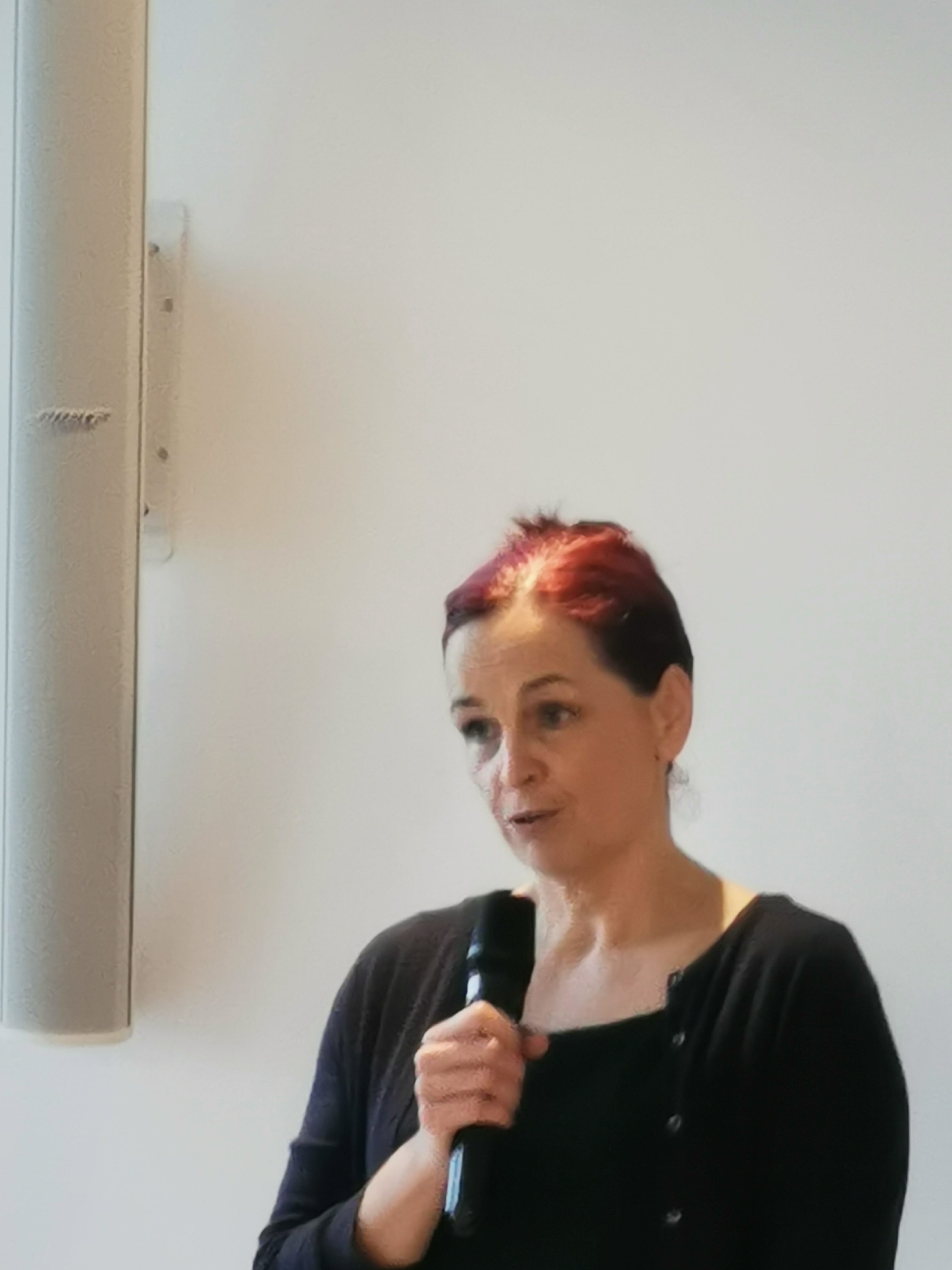 Carol McGuire
A police officer for 27 years, she was Superintendent within Greater Glasgow Division overseeing the management and policing response to events and football matches and later as Head of Specialist Services within Police Scotland's Operational Support Division holding national responsibility for specialisms including Public Order, CBRN and Search.
"One of the highlights of my career was being the Police Venue Commander at Hampden when Glasgow was holding the 2014 Commonwealth Games Athletics Events and Closing Ceremony," she said.
"That's something I'm incredibly proud of. These big events are never easy, and there was a disagreement about one of the security barriers that the organisers wanted to put in place that I felt was a danger to crowd control. As commander, you always have to think 'worst case scenario'. It got to the day before the Athletics were due to start and it still hadn't been resolved. That was not an easy week for me as I didn't want to be the person that stopped The Commonwealth Games!".
Carol was the first female police match commander for a Scottish Cup Final and Celtic V Rangers match, a role she fought hard for. "The feeling back then was 'why would a female officer want to be in charge at an Old Firm match? It's football'," she said. "But it's never about the sport. My boss had to do a lot of persuading."
Never thinking of her gender and dismissing thoughts of 'I can't do it' has been the force in her career. "I was determined in my career that I was never going to be drawn down a path because of my gender," she said. "Being a positive role model is important in my career and that's what I'd say to all women. Be a role model regardless of your level. Always speak out if you see something unfair, as you'd be surprised how many people will be inspired."
WISH Scotland was established in 2022, supported by members from across the sector, many of whom attended the reception. Kirsty Wells, Director of Consultancy and Partnerships at Housemark, is the inaugural Chair of the Scotland branch.
For membership of WISH, please contact https://www.wishgb.co.uk/about/become-a-member
To find out more about SHARE's events or training please go to www.share.org.uk or email info@share.org.uk
If you would like any pictures or comments about the event, please contact info@share.org.uk